You heard me! The latest installment of the Pokemon franchise is almost in Japan! This one takes us back to Johto in horror of Pokemon HeartGold Version and Pokemon SoulSilver Version. From the poster, Lugia and Ho-Oh don't look like they have a big role, but Raikou, Entei, Suicune, and Celebi look like the main stars. This one hits Japan July 10, 2010. It will most likley come to the US, but like mid-2011. I guess everyone is tired of X, skipped Y, now it's all Z.

EDIT: The Z is for Zoroark, a new pokemon from the 5th Generation.

Serebii.net's comments

Pokemon HeartGold and SoulSilver (JAPANESE)

PHANTOM CHAMPION Z

Bye!
_________________
My YouTube Channel:
https://www.youtube.com/user/IndianaTC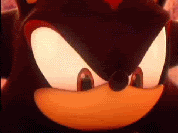 [url=http://www.yourgamercards.net/profile/IndianaTC]