Green Flower Zone 1 (GFZ1) = This is a very good level to start of a game like this. The enviorment responds to the intro. Many secrets await here. Tails can easily find just about all of them. A very easy level, can be completed in under 30 seconds. It's endding is a strange one, as from towering hills to a plain.
Indy94's rating = The level is a bit too easy, but this is a good game starter. I rate this 9.2/10.

Green Flower Zone 2 (GFZ2) = This level has to be the best in this game! A good level that is not too easy, but not too hard. Secrets are yet again, back, but more plentiful. A huge waterfall with 30 Rings on top, a hideout, a big tree stump, and many more await you. You end in a cave with a ton of CRAWLAS.
Indy94's rating = As I said, best level in the game. I rate this 9.9/10.

Green Flower Zone 3 (GFZ3) = Uh, not much to say. This is the first fight with Robotnik. Your in a boxed area, with 4 sectors to stand on. You just hit Eggman until he explodes. There's not much to do. It's a boring level.
Indy94's rating = It's an OK level, but not very fun. It takes the speed out of Sonic. I rate this 7.1/10.

I haven't played this lately, so that's all I will review.

OVER-ALL RATING OF FIRST ZONE = 8.6/10

If you wanna know, I go by 3 names in SRB2: Indy, Indy the Hedgehog, and Indy94.
_________________
My YouTube Channel:
https://www.youtube.com/user/IndianaTC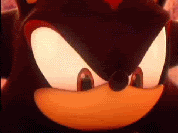 [url=http://www.yourgamercards.net/profile/IndianaTC]