I am now starting new Warning Levels. This reflects of warnings, but we won't have to say "Warning, warning, warning." This makes it much easier. Everyone has 0% right now. Any one breaking the rules (depending on what it is) will recive a differant %. Say you bump, 20% right there. I'm keeping a Microsoft Word document of everyone levels.
ADMINS: PM me when you give Warning %'s to someone & tell me how much.

Key.

Swear = 10%

Bump = 20%

Flame = 30%

Curse or cuss = 40%-50%

Inapproperite images = One month ban

Ban = 100%


Let's you know, ahead of time. Have a nice day.
_________________
My YouTube Channel:
https://www.youtube.com/user/IndianaTC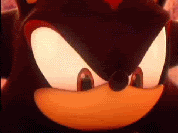 [url=http://www.yourgamercards.net/profile/IndianaTC]