Here are some things about Moderators and Admins.


Q: Who are Moderators?

A: Moderators are individuals (or groups of individuals) whose job it is to look after the running of the forums from day to day. They have the power to edit or delete posts and lock, unlock, move, delete and split topics in the forum they moderate. Generally moderators are there to prevent people going off-topic or posting abusive or offensive material.

Q: Who are Admins?

A: Administrators are people assigned the highest level of control over the entire board. These people can control all facets of board operation which include setting permissions, banning users, creating usergroups or moderators, etc. They also have full moderator capabilities in all the forums.

Q: How do I become a Moderator or Admin?

A: You can't just become one. You have to prove you won't abuse your powers, help others, and all that stuff. The board Admin has reasons for saying "no". There are people who hardly get on, but positions will stay the same.

Q: How do I change my rank?

A: In general you cannot directly change the wording of any rank (ranks appear below your username in topics and on your profile depending on the style used). Most boards use ranks to indicate the number of posts you have made and to identify certain users. For example, moderators and administrators may have a special rank. Please do not abuse the board by posting unnecessarily just to increase your rank -- you will probably find the moderator or administrator will simply lower your post count.

Q: What's Pizza Hut's number?

A: 1 word. YellowPages.
_________________
My YouTube Channel:
https://www.youtube.com/user/IndianaTC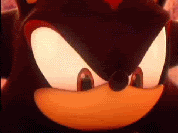 [url=http://www.yourgamercards.net/profile/IndianaTC]